Description
The Vickers / Knoop / Brinell hardness tester series Qness 60 EVO takes micro hardness testing to a whole new level: the high-end laboratory devices of the latest generation combine the best of both worlds – hardness testing and microscopy without compromise and with maximum operating convenience. The revolutionary optical system with color camera provides reproducible and reliable results every time.
The "M" model is operated manually and offers excellent flexibility for single-piece testing and materialographic analysis of components of any size. This version is ideally suited when a high-quality testing device for is required for low sample throughput.
Wide test force range (0.25 g – 62.5 kg)
ASTM+DAkkS certified Vickers diamond included
Dynamic test turret with 8-position tool changer
White LED light with motorized aperture shuttering
Qpix Control2 M Software including INSPECT microscopy features
Extendable with manual XY cross slide
Digital XY cross slide with data feedback
Hardness Testing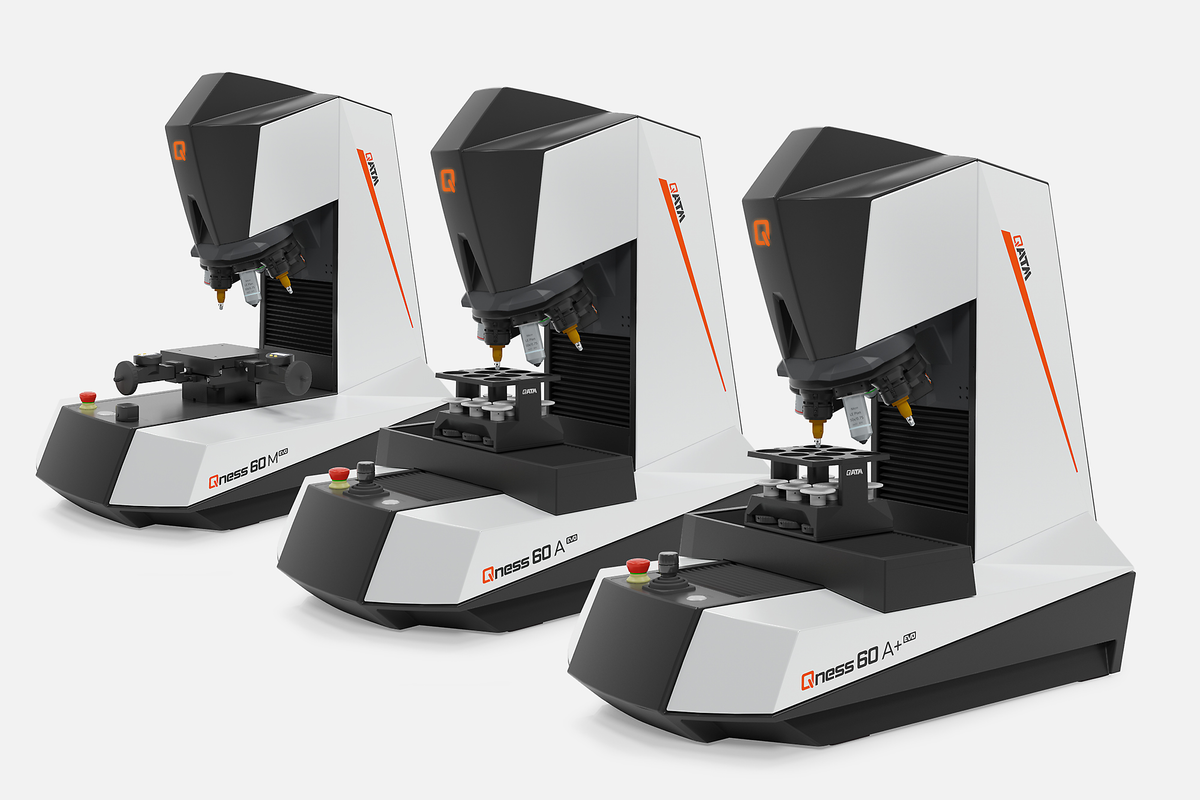 Unlimited options
Hardness testing module with a force range of 0.25 g to 62.5 kg as standard – including ASTM & DAkkS-certified Vickers test diamond
3 versions – from semi-automatic application (M) to full automation (A/A+)
Solidly-built machine – 'Made in Austria'
Variably-structured, vibration-reducing cast body with frame in anodized aluminum.
Fully automated test cycle: Electronic force appplication and closed-loop control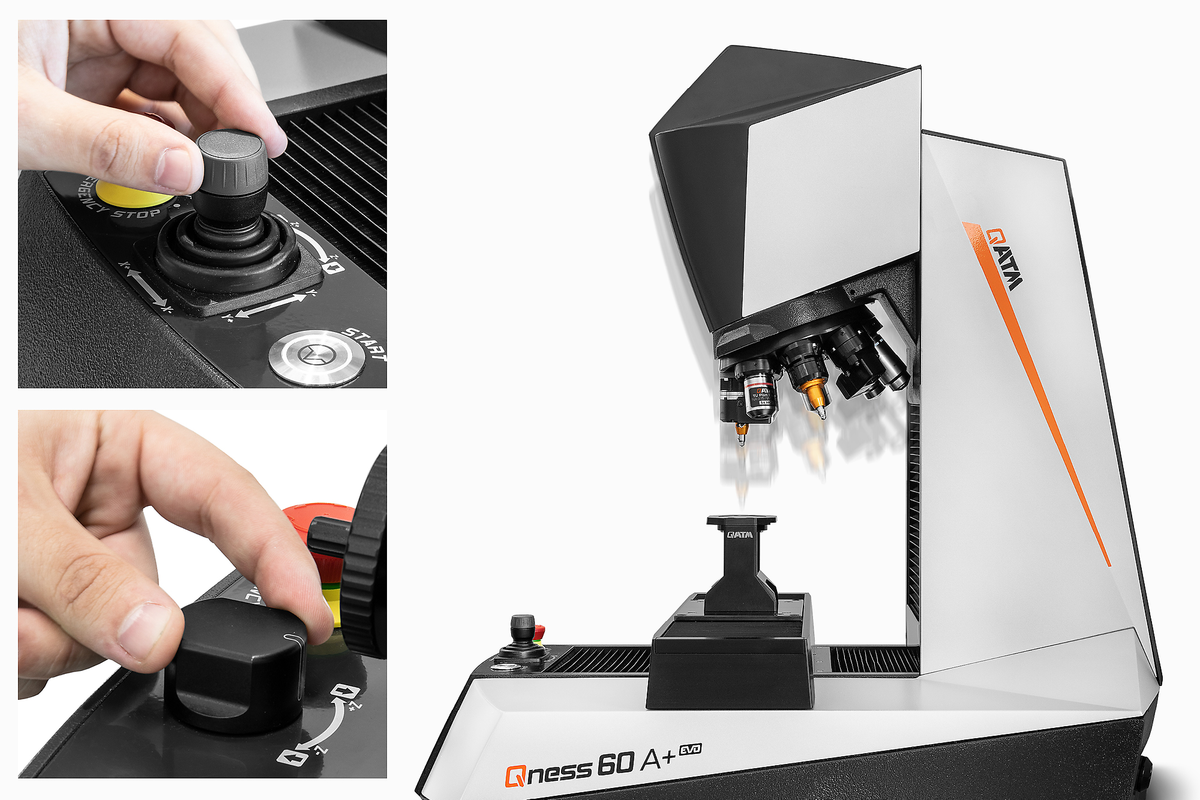 Vertical concept with 2 Z-axes
There are decisive benefits in distributing vertical movement across 2 axes. Via the first Z-axis there is dynamic motion control, allowing the indenter to be positioned towards the test surface quickly and conveniently at up to 30mm/s. The additional second Z-axis in the QATM system offers a high-resolution positioning system for greater precision in force application and focusing.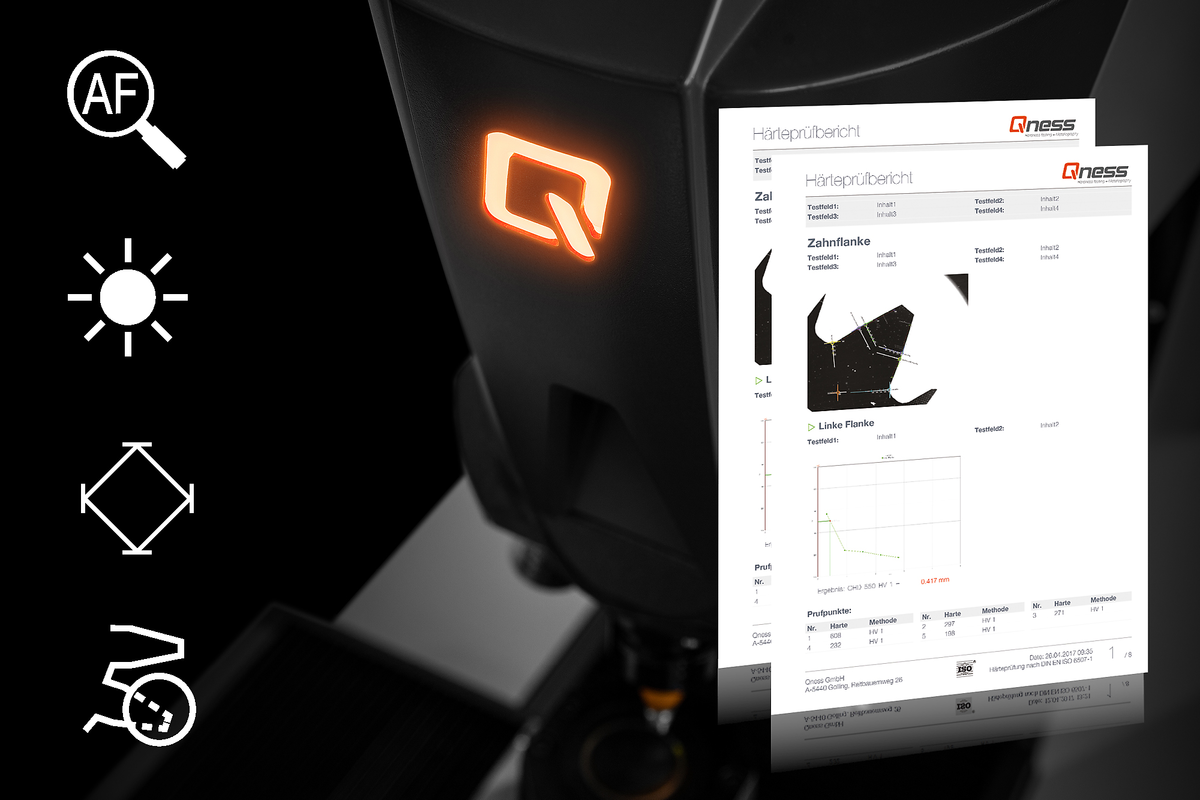 Comprehensive range of basic functions
Several labour-saving features are already included in the QATM base model:
Optimized autofocus system
Automatic brightness regulation
Automatic image evaluation for hardness testing with multiple evaluation modes
Built-in protocol generator